The Gift of Sight, Inc. is a 501c3 vision charity created by Westfield Eye Center for the purpose of providing eye care and services to those in need, both domestically and internationally. Kenneth C. Westfield, M.D., an ophthalmologist in Las Vegas, has been a pioneer in the field for over 30 years. During that time, he has shared his knowledge and skill with patients inside his clinic doors and overseas.

For the last eighteen years, The Gift of Sight has volunteered supplies, knowledge, and surgical skills on numerous mission trips to Haiti, Vietnam, Philippines, Guatemala, and Kenya in conjunction with many different organizations. An example of success is the record of work in Lascahobas, Haiti. The Gift of Sight's medical team has screened more than 12,000 patients, dispensed over 6,500 pairs of eyeglasses, and performed hundreds of cataract extractions. This care has literally transformed the lives of people who live in an area where a single doctor used to make one annual visit to an area that is home to 50,000 people. We are improving the standard of specialized care available in such areas of focus.
The Gift of Sight's philanthropic efforts are not limited to distant locations. In his southern Nevada home, he and fellow doctors annually give free eye exams to school children who cannot afford to visit an eye doctor. These medical volunteers fit an estimated 400 children with glasses every year.
The Reason to Give
The Gift of Sight focuses primarily on patients in need of cataract surgery and glasses. Although the treatment for cataracts and fitting of glasses is simple and effective, it is neither available nor affordable for those living in many developing countries. Numerous patients have no understanding of cataracts and accept the loss of vision as a natural process of aging. Through The Gift of Sight, we at Westfield Eye Center would like to provide the surgery and education needed for those patients who have lost or are losing their sight due to a treatable cause.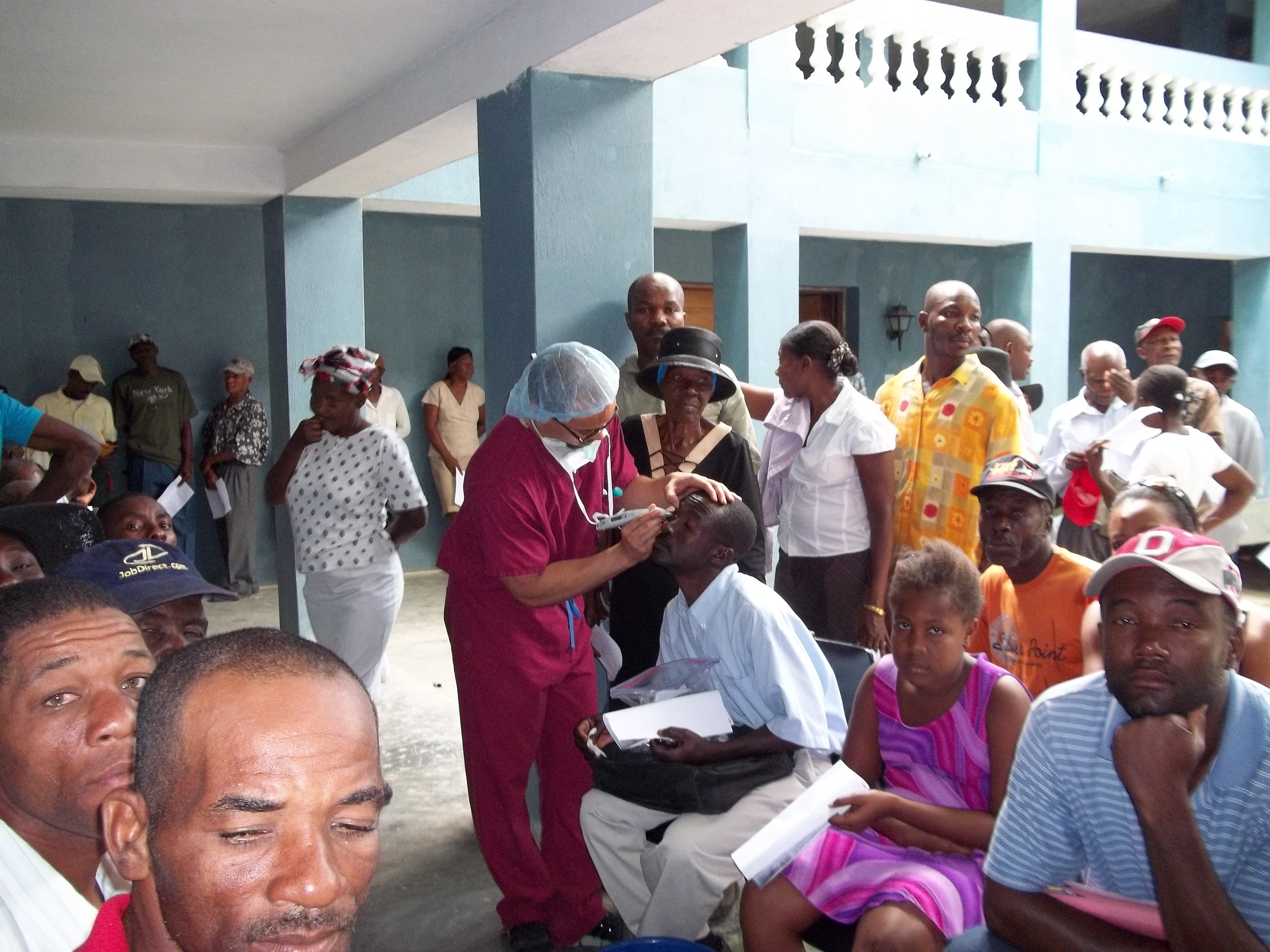 The Gift of Sight charity will continue the legacy started by Dr. Westfield by providing free eye surgery, eye glasses, and medical eye care to those who otherwise would live in a world of darkness. The charity will gather medication, eyeglasses, surgical equipment and supplies, and then distribute those items to various locations. We ask for your support in our organization's efforts to provide the "gift of sight" to those in need of vision. Your donation will help us provide and restore sight both in the U.S. and abroad.